Our 17th Annual College Fair was a Virtual Success!

Thank you to our presenters and attendees!
If you missed out, don't worry: we've collected the resources and links shared by this year's presenters below. As always, please reach out via email if you have questions.
Start here with our Program Details one-sheet. SEPAC VP Julie Cotton put together this handy guide featuring each program's student profile, offerings, and other useful info.
Oh, and take a look at these Transition Information for Parents and Students with IEPs (TIPS) Brochures, courtesy of our friends at FCSN.
The Asperger / Autism Network
• Click here for information on LifeMAP Coaching
• Click here for LifeMAP Online Video Coaching
• Click here to schedule an appointment with a clinician
• Contact information:
617-393-3824 ext.219
lifemap@aane.org
LifeMAP
WorkMAP
CollegeMAP
LifeMAP for Teens
InterviewPREP
Practice Interview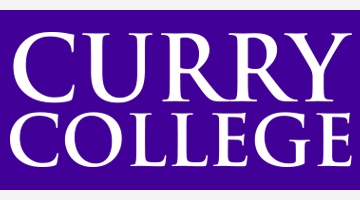 Curry College – Program for Advancement of Learning (PAL)
• Contact information:
pal@curry.edu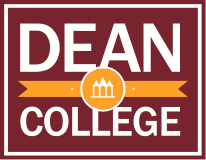 Dean College – Arch Learning Community
• Contact information:
Gavin D. Estey
Assistant Director of Arch Learning Community
508.541.1983 / gesty@dean.edu
Easterseals – College Navigator Program
• Contact information:
Alexandra Ullrich
College Navigator Program Manager
617.226.2854 / aullrich@eastersealsma.org
Lesley University – Threshold Program
• Click here to connect to a Virtual Information Session for the Threshold Program
• Contact information:
Colin Brady
Director of Threshold Admissions and Engagement
cbrady5@lesley.edu
MGH Aspire
• MGH Aspire Services
• Contact information:
781.860.1900 / mghaspire@partners.org
Mass Rehabilitation Commission
• MRC Transition Services for Students and Youth
• Contact information:
MRC Connect Help Desk 617.204.3665 / MRCconnects@mass.gov
Northeast Arc
• Transition and School Supports
• Contact information:
855.696.3272 / KNeenan@ne-arc.org
North Shore Community College
• Click here for Accessibility Services
• Contact information:
Nicole Ringland
Accessibility Counselor
nringlan@northshore.edu
Partners for Youth with Disabilities
• Click here for information on PYD's Mentoring Program
• Click here for information on the Career Readiness Program
Young Leaders Rising
Youth Leadership Program
• Contact information
617.556.4075 / cmurray@pyd.org
Triangle, Inc.
• Pre-ETS
Triangle, Inc. Pre-ETS
April Vacation Opportunities with Triangle, Inc.
• Contact information
339.666.4067 / cgrant@triangle-inc.org
UConn – Beyond Access
• Contact information:
860-486-2020 / csdbeyondaccess@uconn.edu
Westfield State University
• Click here for information on the Learning Disabilities Program
• Contact information:
Katelyn Shea
Assistant Director of Admissions
Westfield State University
kshea@westfield.ma.edu